Sold Out $15.00
Draper Dragon Fund & Draper University Ventures Investor Panel

Come join fellow Tech Startup folks for our fun-packed event! Our Draper Dragon Fund Investor Robert Li focuses on blockchain and fintech. Our Draper U Director and Draper U Ventures Investor Juan Acosta is a generalist (covers all industries), so there's someone for everyone out there! 

Draper Dragon Fund:
Established in 2006, Draper Dragon Fund (then DFJ DragonFund) began as the joint venture between the internationally recognized venture capital firm Draper Fisher Jurvetson (DFJ) and DragonVenture, which helped pioneer venture capital in China in the late 90's. 

Draper Dragon Fund is a sector agnostic early stage fund looking for companies with innovative technologies and business models with market appeal in Silicon Valley and in China. Draper Dragon has investment teams in both US and China. As a member of the Draper Venture Network, Draper Dragon draw upon the substantial resources and capabilities developed over two decades of venture capital investing.

Draper University:
Draper University is the leading program in Silicon Valley for building founders. Our innovative, immersive Residential Programs in Entrepreneurship offer: essential startup skills, exposure to industry experts, a network of like-minded entrepreneurs, & mentorship from experienced venture capitalists (VCs). 

Draper University Ventures:
A fund dedicated to Draper University Alumni companies.

Join Our Meetup Groups:

Agenda:
6:30pm - 7:00pm: Registration and Networking
7:00pm - 7:10pm: Opening Remarks  
7:10pm - 8:00pm: Blockchain Fireside Chat and Panel
Robert Li

 

- Investor,

 

Draper Dragon Fund; BS, University of Pennsylvania - The Wharton School



Robert is an investor at Draper Dragon Fund. Previously, he worked briefly at Sequoia China and at DiDi Chuxing, China's top transportation network company. Academic credentials include a BS in Economics at the Wharton School at UPenn.




Juan Acosta

 

- Investor,

 

Draper University Ventures; Director,

 

Draper University; Aerospace, Aeronautical and Astronautical Engineering, Embry-Riddle Aerronautical University



Juan is currently the Director at Draper University and an early-stage investor with Draper University Ventures. Prior to inspiring people, investing, and accelerating startups Juan began his career studying Aerospace Engineering, but quickly found his love for tech while working as a Product Manager for the largest LATAM video-game distributor where he proposed and built software still used today by game publishers. In his spare time he built a small web-design and social media agency which served dozens of local businesses and online influencers. He joined the founding team of Ideal Mobile, a hispanic-focused wireless service provider where he built internal products for distributors and grew its subscriber base to thousands nationwide from scratch. Juan co-founded XtremePlay, the first digital videogame e-commerce store for Chile, Peru, and Colombia. Juan is passionate about product, digital media, neuro-strategies, and helping founders grow into leaders.




Matt McGee, Moderator - Business Strategy & Development, Sturfee; MBA Candidate, University of California, Berkeley, Haas School of Business 



Matt currently works with Sturfee, a computer vision company creating the world's first city-scale visual positioning system (VPS), in Business Strategy and Development.

Prior to Sturfee, he worked in EY's M&A Group, advising private equity and Fortune 100 clients on deals across healthcare, life sciences, financial services, and government contracting. Before EY, Matt worked at UBS where he focused on portfolio reporting and trading for family offices and corporate clients. Matt is currently pursuing his MBA with UC Berkeley's Haas School of Business and graduated from Loyola University Chicago with degrees in Accounting and Economics. 
8:00pm - 9:00pm: Networking
------
Venue: 360 Lab San Francisco 
274 Brannan St, Floor 5, San Francisco, CA 94107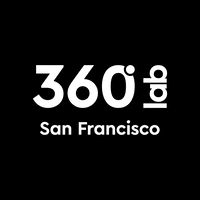 Notice of Photo/Video Consent: Video footage (including 360 Video) and/or photos may be taken during this event, which may or may not include your recognizable image. Please be advised, by participating in this event, you agree to allow AR + CV and its partners to use the images in print, digital or web-based formats for promotional and archival purposes.

------



------
NO REFUNDS